---
Hotels

Worthy Recommends:
👉 Agoda.com 👈
I compare costs like crazy, and after hundreds of hotel searches, my go to booking site is Agoda! Agoda always comes out on top, and proves to be the cheapest, time & time again!

The good thing about Agoda is that after each completed booking, you receive some Agoda Cash to use towards your next booking, and I love this little extra discount.

What's even better, is that with 5 or more bookings made within the last 2 years, they will upgrade your account status to: Agoda VIP – this unlocks even better discounts & deals – 100% a Worthy Recommendation.

---
Homes / Apartments
Worthy Recommends:
👉 AirBnb.com 👈
Airbnb is always my go-to booking platform for private homes or apartments, anywhere in the world. It's quick & easy booking process makes it virtually impossible for me to travel without this app on my phone.

The choice is unlimited! You can pay a fortune for a mansion, or an affordable price for a comfortable place to stay.

What's good about Airbnb, is that you can also rent a private room, WITHIN someone's home. Keeping costs down, and hospitality high! Just be sure to check the reviews.
---
Hostels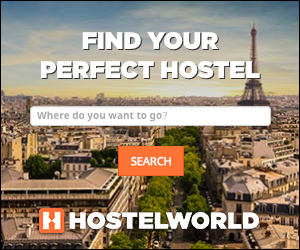 I used to think that because hostels were cheap, they wouldn't be good – perhaps dirty & unsafe? I was wrong.

Hostels are awesome, and you can find some INCREDIBLE hostels over on hostel world by comparing the reviews, which are broken down into categories such as: security, value for money, location & cleanliness. Book through HostelWorld for complete peace of mind.
---
Travel Insurance
Insurance is important – you never think you need it, until you do – so it really is needed.

I use Safety Wing because of the flexibility – you can pay monthly, but there's no fixed contract, so you can cancel at anytime. So when I fly into Europe, I simply cancel the policy because I'm insured there anyway. So whether you need 5 days, 2 weeks, 1 month, or a year – Safety Wing is great.

What's even better is you can purchase and start the policy from over 180 countries around the world. The flexibility is perfect for nomads – 100% a Worthy Recommendation.